Image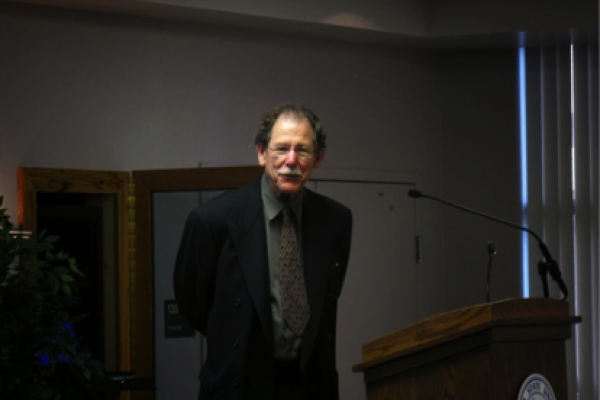 November 18, 2016
All Day
Location
Sullivant Hall, Room 220
Description
Abstract: J. K. Rowling's 2001 book, *Fantastic Beasts & Where to Find Them,* premiering this fall as a wide-release film, shows great linguistic and literary playfulness and learning of a sort which may not always be apparent on casual reading. Rowling studied Classics at the University of Exeter and is also well read in Early Modern, nineteenth-century, and twentieth-century British literature. Her writings display remarkable wit and erudition in introducing, or transforming, beasts grounded in deep literary history. Many of her creatures are drawn from Greek and Roman mythology, from medieval bestiaries and related works, and from popular and Germanic traditions. A much larger proportion, however, including as many as fifty-six of the creatures in *Fantastic Beasts,* do not have any evident roots in any earlier mythology, but seem rather to have been the product of Rowling's own zoological imagination.
Illustrated by numerous images from medieval and other sources as well as from the films, my talk will focus on the nineteen creatures Rowling introduces in *Fantastic Beasts* and in the first seven Potter novels that have classical and medieval sources, illustrating the ways in which Rowling creatively modified these sources to produce memorable creatures of her own. These creatures belong to three main groups. Some are straightforwardly borrowed from antiquity, including the basilisk, griffin, and sphinx; some derive largely from post-classical animal and plant encyclopedic works, including the dragon, manticore, mandrake, and unicorn; and some are drawn from popular culture, blending at times with late medieval and Early Modern zoology and ethnology, including the werewolf and the giants. An understanding of what Rowling inherited or modified, as opposed to what she created out of whole cloth through her remarkable imagination, deepens our appreciation of Rowling's achievement and places it in an appropriately rich literary and historical context.
Bio: JOHN BLOCK FRIEDMAN is Professor Emeritus of English and Medieval Studies at the University of Illinois, Urbana-Champaign and a Visiting Scholar in the Center for Medieval and Renaissance Studies, The Ohio State University. He was a Guggenheim Memorial Foundation Fellow and was Herbert Johnson Distinguished Professor at the University of Wisconsin at Madison. He is the author or editor of a number of books, of which the best known is The Monstrous Races in Medieval Art and Thought (Harvard University Press, 1981; Syracuse University Press, 2000). He serves on the Editorial Board of the Chaucer Review. He is also the author of eighty articles and book chapters, most recently "Werewolf Transformation in the Manuscript Era," The Journal of the Early Book Society;  "Dürer's Rhinoceros and what he or she was wearing: Carnations, Luxury Gardens, Identity Formation, and Urban Splendor, 1460-1550," The Journal of Material Culture; and "Coats, Collars, and Capes: Royal Fashions for Animals in the Early Modern Period," Medieval Clothing and Textiles. His current project is "'Monstrous Men of Fashion': Striped Costume and Livery in a Danish Church Wall Painting." He breeds werewolves in his spare time.
***Visitor Parking is available at the Ohio Union South Garage, located right next to Sullivant Hall.***
---