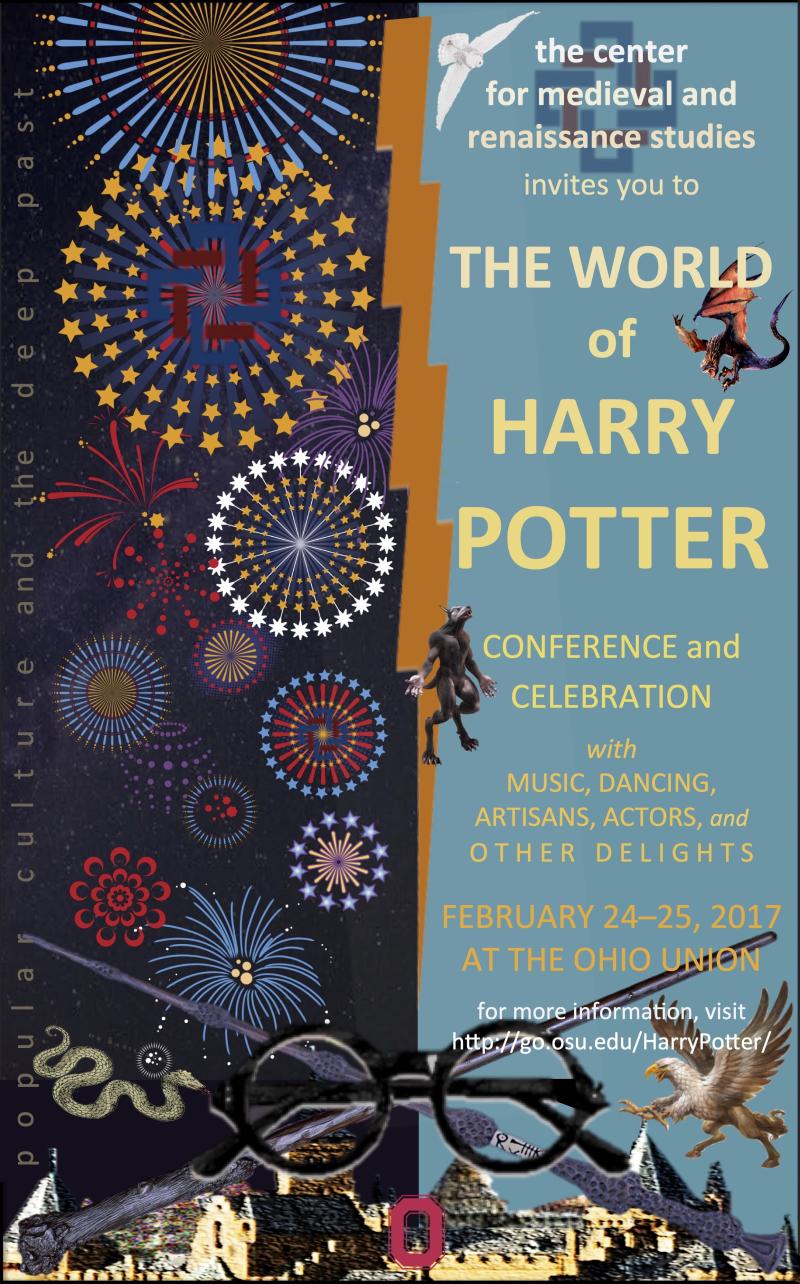 February 24-25, 2017
Ohio Union - The Ohio State University
The Center for Medieval and Renaissance Studies invites you to join us on February 24-25, 2017 for our fourth 'Popular Culture and the Deep Past' extravaganza at Ohio State, devoted this year to the theme of Harry Potter on the 20th anniversary of the publication of J.K. Rowling's first Potter novel.
The two guiding principles of the PCDP series are, first, to celebrate the ongoing presence of historical cultures and traditions in present-day life; and second, to bring diverse communities together in and around Ohio State, including scholars, performers, artists, artisans, teachers, students, and families. In keeping with our earlier PCDP weekends, therefore, this event will include a full-fledged academic conference, nested in a broader carnival of popular and traditional cultural events and activities, including food- and culture-ways demonstrations, exhibits of artwork, books, manuscripts, films, combat, crafts, gaming, and cosplay that will appeal to a broad and varied public from both on and off-campus.
---
Unless otherwise indicated, all events will take place in the Ohio Union, 1739 North High Street. Admission to all events except the Friday reception is free and open to the public; reception attendance requires advance registration. See the event schedule and/or the registration form (linked below) for further details.
 
Visitor Parking is available at the Ohio Union South Garage.
You may also contact either Dan Knapper or Miriam Rudavsky-Brody at cmrs_gaa@osu.edu, or the main CMRS address at cmrs@osu.edu for more information.
To join the discussion of panel construction and content, see the Facebook group.