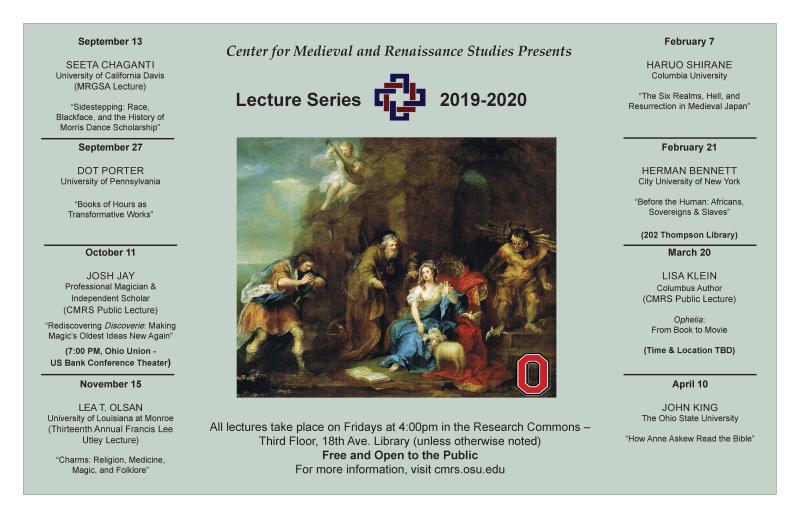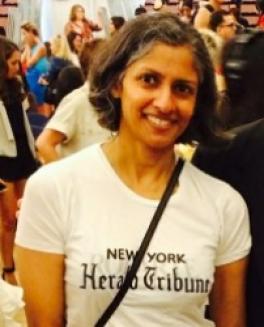 Date: Sept. 13
Time: 4 p.m.
Location: (Note venue change--usual building, upstairs.) 3rd Floor, 18th Ave. Library, Research Commons
Abstract
To be posted.  
Bio
Seeta Chaganti joined the faculty of the UC Davis English department in 2001. She specializes in Old and Middle English poetry and its intersections with material culture. Her first book was The Medieval Poetics of the Reliquary (Palgrave Macmillan, 2008). Her new book, Strange Footing (Chicago, 2018) argues that to medieval audiences, poetic form was a multimedia experience shaped by encounters with dance. In this work, she proposes a new method of reenacting medieval dance that draws upon experiences of watching contemporary dance. She has begun work on a third book, tentatively entitled "White Incipit," which argues that medieval lyric and narrative poetic forms enable the instantiation of whiteness as a privileged racial category in Western Europe. She is also engaged in a collaborative project, intended for a general audience, with Dr. Gabrielle Nevitt (Dept. of Neurobiology, UC Davis) which explores Anglophone poetic form through the lenses of animal studies and avian ethology. 
This lecture is the keynote of the Medieval and Renaissance Graduate Student Association's symposium: "Bodies in Motion."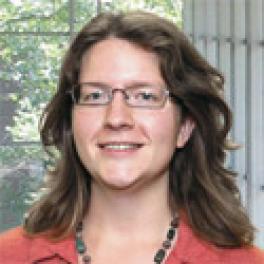 Date: Sept. 27
Time: 4 p.m.
Location: (Note venue--usual building, upstairs.) 3rd Floor, 18th Ave. Library, Research Commons
Abstract
Books of Hours are perhaps unique in the landscape of medieval manuscripts in that while they are initially based on existing texts – the liturgical hours used by monastic houses for the scheduling of daily prayers and additional prayers and offices – over the course of the 14th and 15th centuries they took up a life of their own. This resulted in the creation and use of a large number of books containing a variety of prayers and programs of iconography, representing uses depending on location and time of creation. While these books were created under certain circumstances, and frequently for specific people, as Kathryn Rudy in particular has discussed it was common for them to be modified over time, depending on the needs and desires of the people who owned and used them. They were quite literally formed and then transformed over time.
The modern concept of Transformative Work comes out of fandom, and usually refers to things like fan fiction (stories written by fans using characters and themes from a TV show or film) or fan art. Transformative work, fan fiction in particular, is a type of textual reception, a cousin of the work that writers have done throughout history, borrowing characters and themes from the Bible, for example, and creating new stories around them. What makes the modern Transformative Work distinct is that the reception is affective - rather than being focused the text itself, it's focused on how people feel about the text. There is no question that people in the later middle ages felt very strongly about their books of hours and that their affection is shown in the physical books in many different ways. In this lecture I will discuss my current work considering books of hours, both textually and codicologically, through the modern lens of the Transformative Work. 
Bio
As Curator of Digital Research Services in the Schoenberg Institute for Manuscript Studies, Dot Porter participates in a wide-ranging digital humanities research and development team within the context of a special collections department. Dot's projects focus on the digitization and visualization of medieval manuscripts. Dot holds an MA in Medieval Studies from Western Michigan University, and an MS Library Science from UNC-Chapel Hill. She has worked on a variety of digital humanities projects over a decade-long career, focusing on materials as diverse as ancient texts and Russian religious folklore, providing both technical support and scholarly expertise. From 2010 until March 2013, she was the Associate Director for Digital Library Content and Services at the Indiana University Bloomington Libraries, where she led in planning and implementing new services to support librarians and faculty in the creation of digital projects. She has also worked for the Digital Humanities Observatory at the Royal Irish Academy, and the Collaboratory for Research in Computing for Humanities at the University of Kentucky.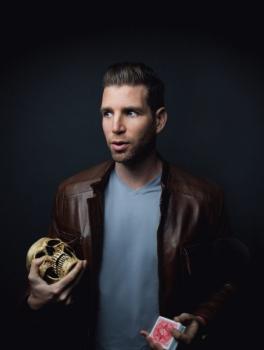 Date: October 11
Time: 7:00 p.m.
Location: Ohio Union - US Bank Conference Theater
Abstract
Acclaimed magician and OSU alum Joshua Jay will present the annual Center for Medieval and Renaissance Studies Public Lecture.  He will discuss Reginald Scott's 16th-century The Discoverie of Witchcraft, a work widely considered to contain the first published accounts of illusion and stage magic.  In order to debunk contemporary belief in witchcraft, Scott demonstrates how supposedly magical acts were in fact staged performances.  Mr. Jay will talk about the significance of Scott's book to the history and art of magic, while also performing some of the illusions it discusses.
Bio
Joshua has performed on stages in over 100 countries. He was awarded the top prize at the World Magic Seminar and has fooled Penn and Teller on their hit show, Fool Us. He holds a Guinness World Record in card magic. He has performed magic on numerous television shows, most recently Good Morning America and The Today Show.
Joshua Jay is the author of MAGIC: The Complete Course, The Amazing Book of Cards, and, for children, Big Magic for Little Hands.
He has designed illusions for stage and screen, including a recent collaboration with HBO for Game of Thrones. Joshua consulted with the United States Postal Service on the design of their postage stamp series, Magic.
Joshua appeared at the 2008 Inaugural Ball for President Barack Obama, and has also delivered private performances for Presidents Clinton and Trump.
Most recently, in January 2018, Joshua was recognized by the Society of American Magicians with their highest proclamation, for his contribution to the art of magic.
MAGIC Magazine called him "Magic's Renaissance Man."
***THIS LECTURE HAS BEEN POSTPONED***
Co-Hosted by the Center for Folklore Studies and the CMRS
Location: 3rd Floor, 18th Ave. Library, Research Commons
Abstract
In medieval and renaissance England, short verbal rituals known as "charms" served as one means of addressing the stresses of illness, the fears of sudden death, and threats from enemies or demons. Charms were also employed within elaborate magical operations to accomplish tasks such as locating a thief or becoming invisible or acquiring a flying throne. This paper looks at this common ritual genre from the perspective of each of four cultural domains to which they are intimately related. As a particularly medieval genre, Christian liturgical, biblical and apocryphal sources served as a source of formulas, while church materials like holy water and hosts were used for medical purposes. Magic conjurations of the dead and demons, both good and bad, were brought under control with verbal formulas, although fears of magic led to the suppression of charms and sometimes persecutions for witchcraft. In recent times, folkloric and ethnographic studies have traced the practice of charming in communities throughout Europe and beyond and well into the modern era. Such studies throw light on the character of these verbal rituals as a remarkably widespread practice and suggest questions about the fundamentals of human behaviour and the appeal of charms, whether whispered, incanted, spoken or written down and carried about for protection.
Bio
Dr. Olsan is Professor Emerita at the University of Louisiana-Monroe.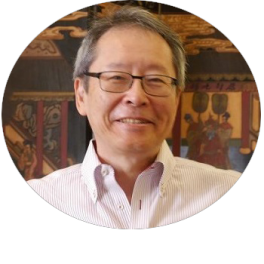 Date: Feb. 7
Time: 4 p.m.
Location: 18th Avenue Library, 3rd floor, Research Commons
 
Abstract
One of the major features of the cosmology of medieval Japan (12th-16th centuries) was the emergence of Hell (Jigoku), or Purgatory, one of the Six Realms (Rokudō). Humans lived in the Human Realm (Ningai) and could fall into or be reborn into one of the other five realms unless they could manage to be reborn in the Pure Land (Jōdo), an eternal heaven that stood in contrast to the suffering of the Six Realms. Almost all of medieval literature, theater, and popular culture appear in this context. This lecture sketches out this broader context and then focuses on one of the most fascinating aspects: the assumption that even if one died and fell into hell, one could be resurrected and return to the world of the living. The journey to hell often became a means of "reawakening" or "resetting" one's life, of receiving some treasure and coming to a deeper understanding that needed to be passed on to the living. It was also an important means of reporting back to the living about the state of departed family members or loved ones. I look at noh plays, medieval popular legends, paintings, and religious texts to explore the function of hell journeys, the intermediaries, and the lives of the resurrected. If possible, I hope to compare this aspect of medieval Japan with similar dimensions in medieval Europe.
Bio
Haruo Shirane, Shincho Professor of Japanese Literature and Culture and chair of the Department of East Asian Languages and Cultures at Columbia University, teaches and writes on premodern and early modern Japanese literature and culture, with particular interest in prose fiction, poetry, performative genres (such as storytelling and theater), and visual culture.
He is finishing a book called Media, Performance, and Play: Japanese Culture from Outside In, which focuses on the role of manuscript culture, media, vocality, and performance, viewing cultural processes from the social periphery. Japan and the Culture of the Four Seasons (Columbia University Press, 2012) explored the cultural constructions of nature across a wide spectrum of literature, media, and visual arts from the ancient period to the modern. Most recently, he has coedited Monsters, Animals, and Other Worlds: A Collection of Short Medieval Tales (Columbia University Press, 2018); Reading The Tale of Genji: The First Millennium (Columbia University Press, 2015); and Cambridge History of Japanese Literature (Cambridge University Press, 2015).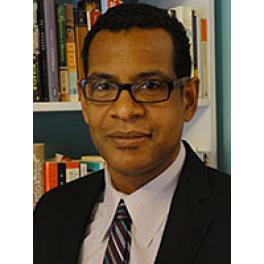 Date: Feb. 21
Time: 4 p.m.
Location: *202 Thompson Library
Abstract
How might the focus on eighteenth-century race and commodification obscure earlier and equally expansive ideas about difference and dispossession?  In taking up this question as a conceptual starting point, the talk charts a different, if not lost, genealogy of difference and dispossession that defined how Europeans in the fifteenth and sixteenth centuries registered their encounter with Africans and subsequently classified some as subjects of sovereigns and other as sovereign-less subjects who could be enslaved.
Bio
Herman Bennett is a renowned scholar on the history of the African diaspora, with a particular focus on Latin American history. Through his work, he has called for scholars to broaden the critical inquiry of race and ethnicity in the colonial world. He has written extensively on the presence of African slaves and freedmen in Mexican society during the colonial period and on the consequent interaction between Native Americans, Europeans, and Africans in colonial Mexico. His books include  Colonial Blackness: A History of Afro-Mexico (Indiana University Press, 2009) and Africans in Colonial Mexico: Absolutism, Christianity and Afro-Creole Consciousness, 1570–1640 (Indiana University Press, 2003), in which he offers a social historical examination of free Afro-Mexican kinship practices in the mature and late-colonial periods. Bennett has received fellowships from the Institute for Advanced Study at Princeton, the Mellon Foundation, the National Endowment for the Humanities, and the American Council of Learned Societies. He has lectured widely in Europe and the Americas, and comes to the Graduate Center from Rutgers University after starting his scholarly career at Johns Hopkins University. Bennett holds a Ph.D. in Latin American history from Duke University where he was a Mellon Scholar of the Humanities.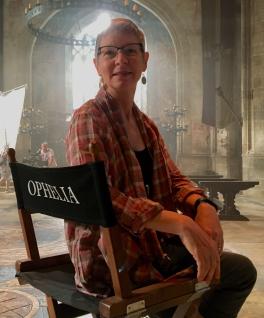 Date: March 20
Time: 6:30 p.m.
Location: 180 Hagerty
Abstract
Reception and book sale/signing at 6:30pm outside 180 Hagerty Hall next to the Crane Cafe. Discussion with Lisa Klein at 7:00, led by Angus Fletcher (English). Film screening of Ophelia from 7:30-9:30pm. Q&A following.
Bio
Lisa Klein is the author of Ophelia. In this reimagining of Shakespeare's famous tragedy, it is Ophelia who takes center stage.  A rowdy, motherless girl, she grows up at Elsinore Castle to become the queen's lady-in-waiting.  When she catches the attention of Prince Hamlet, their love blossoms in secret.  But bloody deeds soon turn Denmark into a place of madness, and Ophelia must choose between her love for Hamlet and her own life.  She devises a plan to escape from Elsinore...holding a dangerous secret.
The book has been turned into a film (released June 2019) starring Daisy Ridley, Naomi Watts, Clive Owen, George MacKay, Tom Felton and Devon Terrell in supporting roles.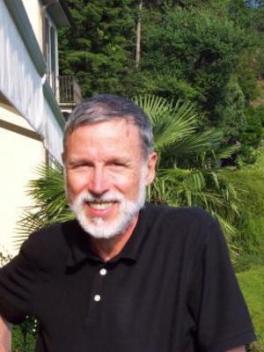 Date: April 10
Time: 4 p.m.
Location: 18th Avenue Library, 3rd floor, Research Commons
Abstract
TBA
Bio
John N. King is a Distinguished University Professor Emeritus; Humanities Distinguished Professor Emeritus of English and of Religious Studies; and senior research fellow of the Rare Book School. He specializes in the English Renaissance, with emphasis on sixteenth-century literature, Spenser, Shakespeare and Milton; Reformation literature, history and art; history of the book; printing history; and manuscript studies.
King is the author of English Reformation Literature: The Tudor Origins of the Protestant Tradition; Tudor Royal Iconography: Literature and Art in an Age of Religious Crisis; Spenser's Poetry and the Reformation Tradition; Milton and Religious Controversy: Satire and Polemic in Paradise Lost; Foxe's Book of Martyr's and Early Modern Print Culture; and many essays and reviews. He is the former editor of Reformation and former co-editor of Literature and History. Also, King is the editor of Anne Askew's Examinations; Foxe's Book of Martyrs: Select Narratives; Voices of the English Reformation: A Source Book; and Tudor Books and Readers: Materiality and the Construction of Meaning. He is the co-editor of The Vocation of John Bale; Henry VIII and His Afterlives: Literature, Politics, and Art; John Foxe and His World; and Sermons at Paul's Cross, 1521-1642. King has received fellowships from the American Council of Learned Societies, American Philosophical Society, Bibliographical Society of America, Folger Shakespeare Library, John Simon Guggenheim Memorial Foundation, Henry E. Huntington Library, Lilly Endowment in conjunction with the National Humanities Center, National Endowment for the Humanities, Renaissance Society of America and the Rockefeller Foundation. He is a faculty affiliate of Ohio State's Department of Comparative Studies, Center for Medieval and Renaissance Studies and Center for the Study of Religion. He has directed or co-directed ten National Endowment for the Humanities Summer Seminars for College and University Teachers and one NEH Summer Seminar for School Teachers.