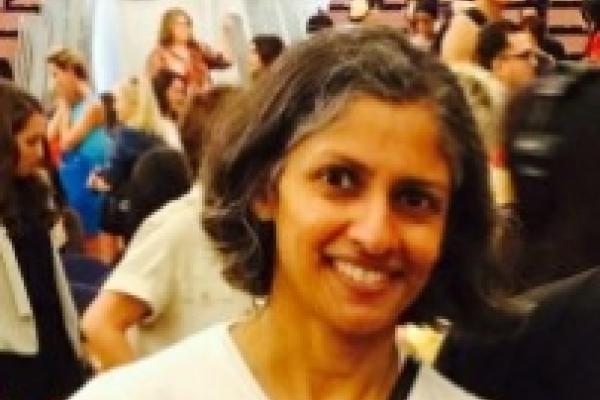 September 13, 2019
All Day
18th Avenue Library, 3rd Floor, Research Commons
*Venue change from previous years--usual building, upstairs.
Abstract: To be posted. 
Bio: Seeta Chaganti joined the faculty of the UC Davis English department in 2001. She specializes in Old and Middle English poetry and its intersections with material culture. Her first book was The Medieval Poetics of the Reliquary (Palgrave Macmillan, 2008). Her new book, Strange Footing (Chicago, 2018) argues that to medieval audiences, poetic form was a multimedia experience shaped by encounters with dance. In this work, she proposes a new method of reenacting medieval dance that draws upon experiences of watching contemporary dance. She has begun work on a third book, tentatively entitled "White Incipit," which argues that medieval lyric and narrative poetic forms enable the instantiation of whiteness as a privileged racial category in Western Europe. She is also engaged in a collaborative project, intended for a general audience, with Dr. Gabrielle Nevitt (Dept. of Neurobiology, UC Davis) which explores Anglophone poetic form through the lenses of animal studies and avian ethology. 
https://english.ucdavis.edu/people/seetac
This lecture is the keynote of the Medieval and Renaissance Graduate Student Association's symposium: "Bodies in Motion." Conference Schedule
---