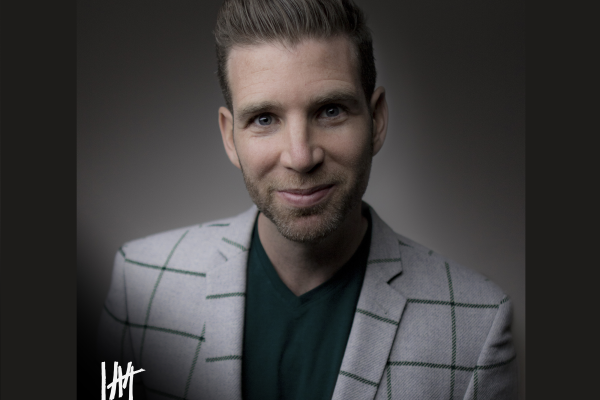 October 11, 2019
7:00PM - 9:00PM
Ohio Union - US Bank Conference Theater
Add to Calendar
2019-10-11 18:00:00
2019-10-11 20:00:00
Joshua Jay: "Rediscovering 'Discoverie': Making Magic's Oldest Ideas New Again" - Performance and Public Lecture
Doors open at 6:30 p.m. Seats will be available on a first-come, first-served basis. Overflow seating with a simulcast will be available. Check Josh out on James Corden! Abstract: Acclaimed magician and OSU alum Joshua Jay will present the annual Center for Medieval and Renaissance Studies 2019 Barbara A. Hanawalt Public Lecture.  He will discuss Reginald Scott's 16th-century The Discoverie of Witchcraft, a work widely considered to contain the first published accounts of illusion and stage magic.  In order to debunk contemporary belief in witchcraft, Scott demonstrates how supposedly magical acts were in fact staged performances.  Mr. Jay will talk about the significance of Scott's book to the history and art of magic, while also performing some of the illusions it discusses. Parking: we have subsidized spots available for $5 for the evening in the Ohio Union South Garage, which can both be accessed from High St. or College Rd. Reception to follow. Bio: Joshua has performed on stages in over 100 countries. He was awarded the top prize at the World Magic Seminar and has fooled Penn and Teller on their hit show, Fool Us. He holds a Guinness World Record in card magic. He has performed magic on numerous television shows, most recently Good Morning America and The Today Show. Joshua Jay is the author of MAGIC: The Complete Course, The Amazing Book of Cards, and, for children, Big Magic for Little Hands. He has designed illusions for stage and screen, including a recent collaboration with HBO for Game of Thrones. Joshua consulted with the United States Postal Service on the design of their postage stamp series, Magic. Joshua appeared at the 2008 Inaugural Ball for President Barack Obama, and has also delivered private performances for Presidents Clinton and Trump. Most recently, in January 2018, Joshua was recognized by the Society of American Magicians with their highest proclamation, for his contribution to the art of magic. MAGIC Magazine called him "Magic's Renaissance Man." Six Impossible Things Books by Joshua Jay    
Ohio Union - US Bank Conference Theater
OSU ASC Drupal 8
ascwebservices@osu.edu
America/New_York
public
Date Range
Add to Calendar
2019-10-11 19:00:00
2019-10-11 21:00:00
Joshua Jay: "Rediscovering 'Discoverie': Making Magic's Oldest Ideas New Again" - Performance and Public Lecture
Doors open at 6:30 p.m. Seats will be available on a first-come, first-served basis. Overflow seating with a simulcast will be available. Check Josh out on James Corden! Abstract: Acclaimed magician and OSU alum Joshua Jay will present the annual Center for Medieval and Renaissance Studies 2019 Barbara A. Hanawalt Public Lecture.  He will discuss Reginald Scott's 16th-century The Discoverie of Witchcraft, a work widely considered to contain the first published accounts of illusion and stage magic.  In order to debunk contemporary belief in witchcraft, Scott demonstrates how supposedly magical acts were in fact staged performances.  Mr. Jay will talk about the significance of Scott's book to the history and art of magic, while also performing some of the illusions it discusses. Parking: we have subsidized spots available for $5 for the evening in the Ohio Union South Garage, which can both be accessed from High St. or College Rd. Reception to follow. Bio: Joshua has performed on stages in over 100 countries. He was awarded the top prize at the World Magic Seminar and has fooled Penn and Teller on their hit show, Fool Us. He holds a Guinness World Record in card magic. He has performed magic on numerous television shows, most recently Good Morning America and The Today Show. Joshua Jay is the author of MAGIC: The Complete Course, The Amazing Book of Cards, and, for children, Big Magic for Little Hands. He has designed illusions for stage and screen, including a recent collaboration with HBO for Game of Thrones. Joshua consulted with the United States Postal Service on the design of their postage stamp series, Magic. Joshua appeared at the 2008 Inaugural Ball for President Barack Obama, and has also delivered private performances for Presidents Clinton and Trump. Most recently, in January 2018, Joshua was recognized by the Society of American Magicians with their highest proclamation, for his contribution to the art of magic. MAGIC Magazine called him "Magic's Renaissance Man." Six Impossible Things Books by Joshua Jay    
Ohio Union - US Bank Conference Theater
Center for Medieval and Renaissance Studies
cmrs@osu.edu
America/New_York
public
Doors open at 6:30 p.m.
Seats will be available on a first-come, first-served basis. Overflow seating with a simulcast will be available.
Check Josh out on James Corden!
Abstract: Acclaimed magician and OSU alum Joshua Jay will present the annual Center for Medieval and Renaissance Studies 2019 Barbara A. Hanawalt Public Lecture.  He will discuss Reginald Scott's 16th-century The Discoverie of Witchcraft, a work widely considered to contain the first published accounts of illusion and stage magic.  In order to debunk contemporary belief in witchcraft, Scott demonstrates how supposedly magical acts were in fact staged performances.  Mr. Jay will talk about the significance of Scott's book to the history and art of magic, while also performing some of the illusions it discusses.
Parking: we have subsidized spots available for $5 for the evening in the Ohio Union South Garage, which can both be accessed from High St. or College Rd.
Reception to follow.
Bio: Joshua has performed on stages in over 100 countries. He was awarded the top prize at the World Magic Seminar and has fooled Penn and Teller on their hit show, Fool Us. He holds a Guinness World Record in card magic. He has performed magic on numerous television shows, most recently Good Morning America and The Today Show.
Joshua Jay is the author of MAGIC: The Complete Course, The Amazing Book of Cards, and, for children, Big Magic for Little Hands.
He has designed illusions for stage and screen, including a recent collaboration with HBO for Game of Thrones. Joshua consulted with the United States Postal Service on the design of their postage stamp series, Magic.
Joshua appeared at the 2008 Inaugural Ball for President Barack Obama, and has also delivered private performances for Presidents Clinton and Trump.
Most recently, in January 2018, Joshua was recognized by the Society of American Magicians with their highest proclamation, for his contribution to the art of magic.
MAGIC Magazine called him "Magic's Renaissance Man."
---