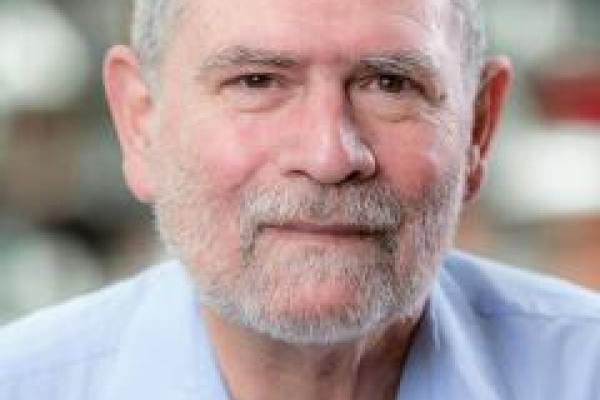 August 30, 2018
3:30PM - 5:00PM
Add to Calendar
2018-08-30 14:30:00
2018-08-30 16:00:00
Predrag Matejic - A Tale of Survival: The Archives and Library of the 20th-Century Icon Painter Pimen Sofronov
The Estonian-born Russian artist Pimen Maksimovich Sofronov (1898-1973) was an Old Ritualist (Old Believer), and considered by many to be the greatest iconographer of the 20th century. The tale of Sofronov's remarkable life, and the fortuitous manner in which the Hilandar Research Library at The Ohio State University became a repository of much of his unique library, archives, and sketches, is a story that also preserves many other stories that otherwise could never have been told.Professor Predrag Matejic, Curator, Hilandar Research Library, and Director, Resource Center for Medieval Slavic Studies will present the lecture.Guests are encouraged to attend the exhibit From Pattern to Painting: the Religious Icongraphy of Pimen Sofronov.This lecture is co-sponsored by the Department of Slavic and East European Languages and Cultures, the Center for Slavic and East European Studies, the Center for Medieval and Renaissance Studies, and the University Libraries 
Thompson 165
OSU ASC Drupal 8
ascwebservices@osu.edu
America/New_York
public
Date Range
Add to Calendar
2018-08-30 15:30:00
2018-08-30 17:00:00
Predrag Matejic - A Tale of Survival: The Archives and Library of the 20th-Century Icon Painter Pimen Sofronov
The Estonian-born Russian artist Pimen Maksimovich Sofronov (1898-1973) was an Old Ritualist (Old Believer), and considered by many to be the greatest iconographer of the 20th century. The tale of Sofronov's remarkable life, and the fortuitous manner in which the Hilandar Research Library at The Ohio State University became a repository of much of his unique library, archives, and sketches, is a story that also preserves many other stories that otherwise could never have been told.Professor Predrag Matejic, Curator, Hilandar Research Library, and Director, Resource Center for Medieval Slavic Studies will present the lecture.Guests are encouraged to attend the exhibit From Pattern to Painting: the Religious Icongraphy of Pimen Sofronov.This lecture is co-sponsored by the Department of Slavic and East European Languages and Cultures, the Center for Slavic and East European Studies, the Center for Medieval and Renaissance Studies, and the University Libraries 
Thompson 165
Center for Medieval and Renaissance Studies
cmrs@osu.edu
America/New_York
public
The Estonian-born Russian artist Pimen Maksimovich Sofronov (1898-1973) was an Old Ritualist (Old Believer), and considered by many to be the greatest iconographer of the 20th century. The tale of Sofronov's remarkable life, and the fortuitous manner in which the Hilandar Research Library at The Ohio State University became a repository of much of his unique library, archives, and sketches, is a story that also preserves many other stories that otherwise could never have been told.
Professor Predrag Matejic, Curator, Hilandar Research Library, and Director, Resource Center for Medieval Slavic Studies will present the lecture.
Guests are encouraged to attend the exhibit From Pattern to Painting: the Religious Icongraphy of Pimen Sofronov.
This lecture is co-sponsored by the Department of Slavic and East European Languages and Cultures, the Center for Slavic and East European Studies, the Center for Medieval and Renaissance Studies, and the University Libraries
---